Mackinac Bridge:
The Story of the Five-Mile Poem
by Gloria Whelan, Illustrated by Gijsbert van Frankenhuyzen

Winner of 2007 Read Michigan Award - Great Lakes Book Award Finalist
Set in the late 1950's, this is a moving story about the building of the
Mackinac Bridge. A family is in conflict when the father, a ferry owner
and operator, realizes the bridge will bring an end to his business.
The family loyalties are challenged when the two sons' excitement to be
a part of the bridge building clashes with their family business.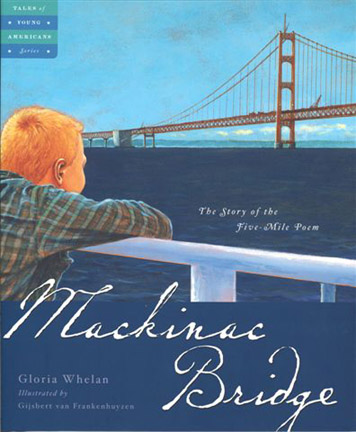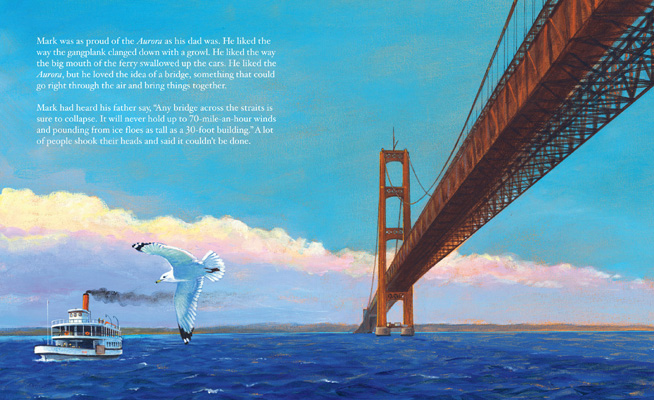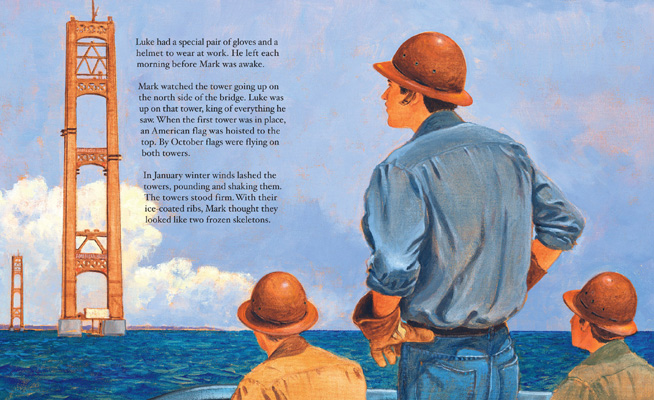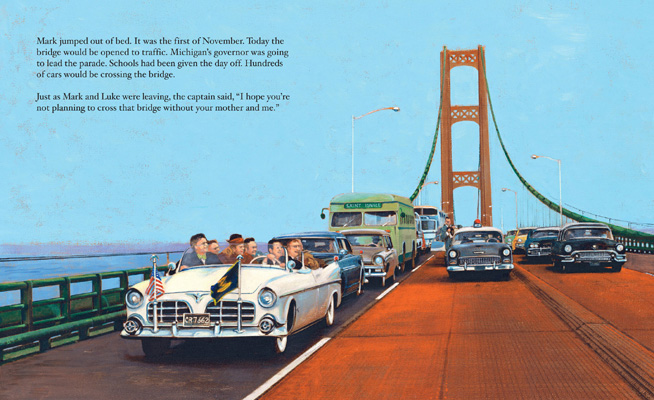 Back to Books
Back Home
email:robbyn@myfrontiermail.com