Jasper's Story; Saving Moon Bears
by Jill Robinson,
Illustrated by Gijsbert van Frankenhuyzen

For years Jasper, a moon bear, lived a miserable existence, held captive in a cage
by bear farmers in rural China. In 2000, Animals Asia, an animal welfare organization,
rescued Jasper and other captive moon bears,taking them to its Moon Bear Rescue Centre.
But after so many years of abuse Jasper's wounds, both physical and mental, are extensive.
Read how Jasper mends his body and mind and is finally able to enjoy the life he was meant to live.
For more information about Jasper and the sanctuary: www.animalasia.org.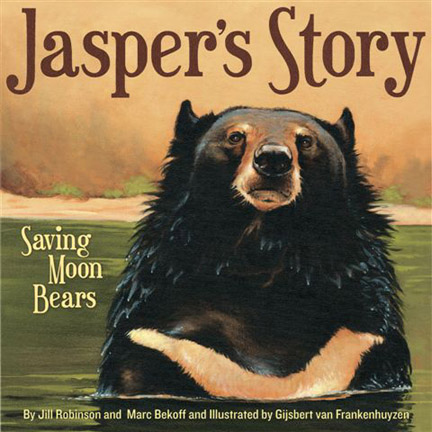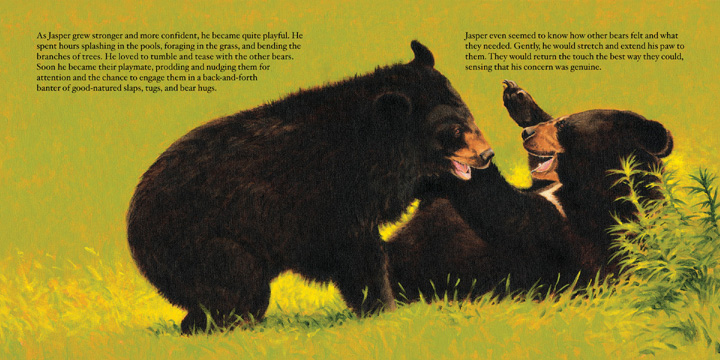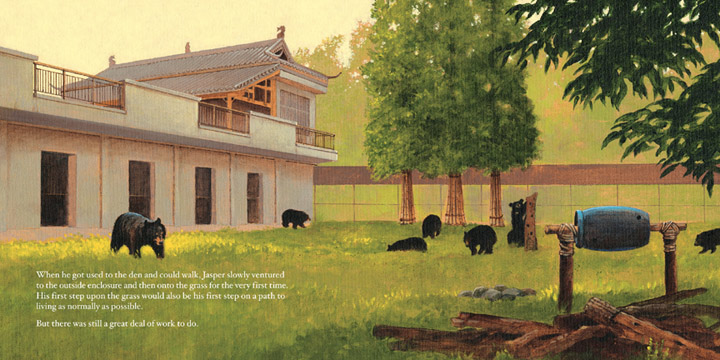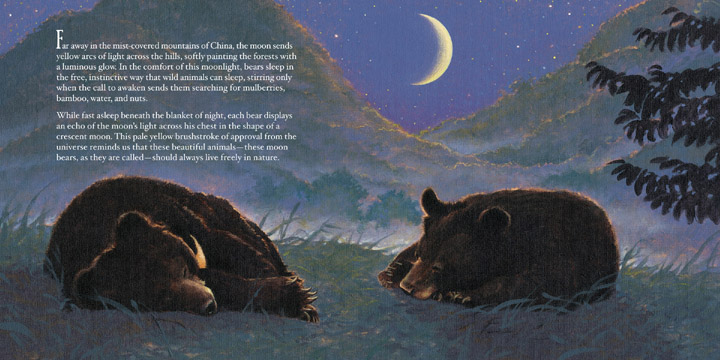 Back to Books
Back Home
email:robbyn@myfrontiermail.com