Itsy Bitsy & Teeny Weeny
by Robbyn Smith and Gijsbert van Frankenhuyzen
Illustrated by Gijsbert van Frankenhuyzen

2010 Mom's Choice Gold Award
A true story about the bond between an orphaned fawn and lamb raised
as "siblings" by the van Frankenhuyzens. The pair become inseparable
as they eat, play and sleep together. Mischief begins when their wild
and domestic traits surface and everyone on the farm becomes part of
the folly and fun. Bittersweet emotions swell as Itsy Bitsy feels the
tug of nature and returns home. Enjoy every season of Hazel Ridge Farm
and all the critters that are part of the van Frankenhuyzen's lives.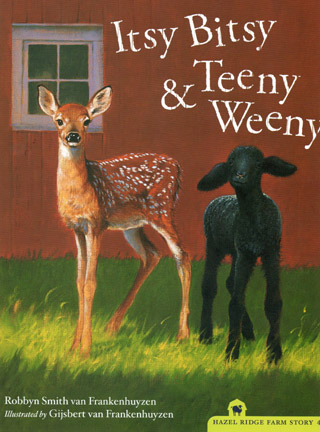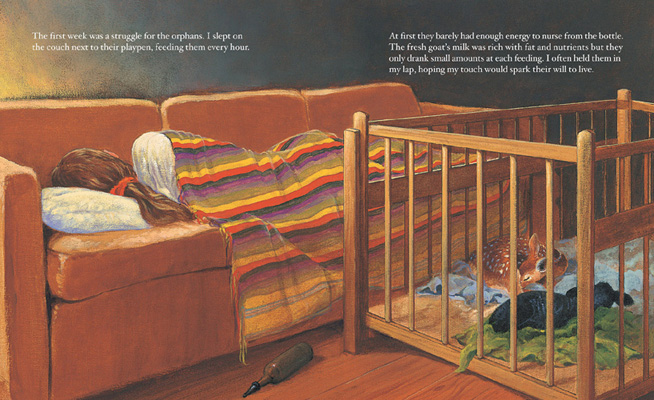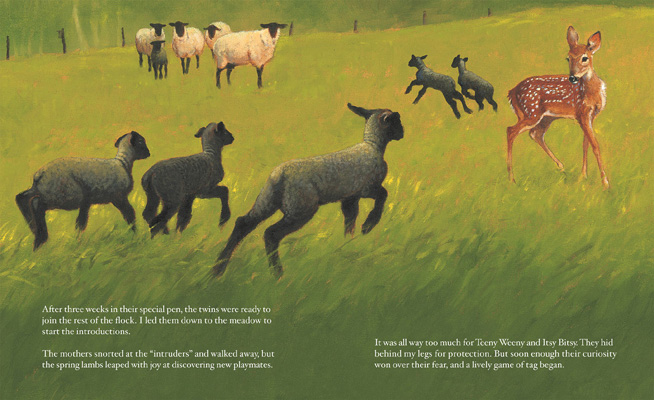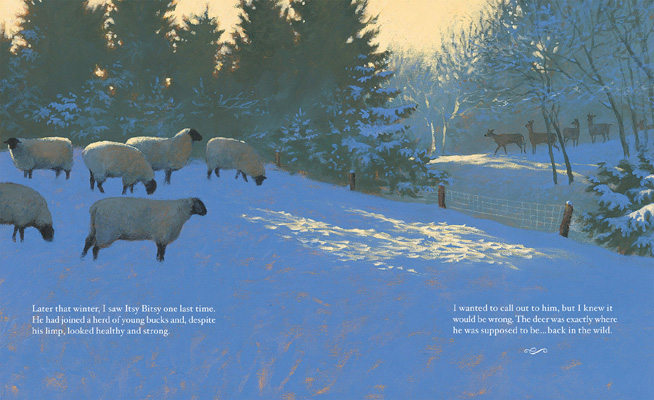 Back to Books
Back Home
email:robbyn@myfrontiermail.com