Bambi's First Day
by Felix Salten, Illustrated by Gijsbert van Frankenhuyzen

The original 1926 Bambi (before Disney) was written as a chapter book.
Taken directly from the first chapter of Salten's original tale, this book
depicts the early moments of the fawn's life in the safety of a forest glen
and the shelter of his mother's embrace. Lush oil paintings by Gijsbert
van Frankenhuyzen showcase the beauty of the natural world and tenderly
bring to life the heartfelt devotion and love of a mother for her child.
A true classic.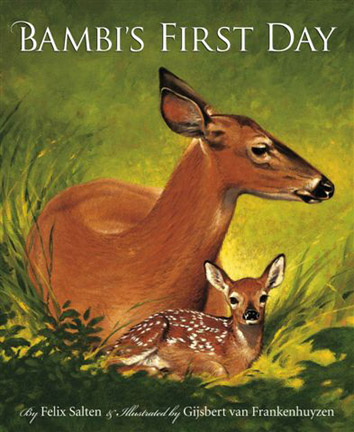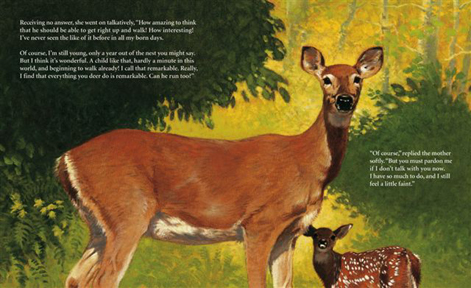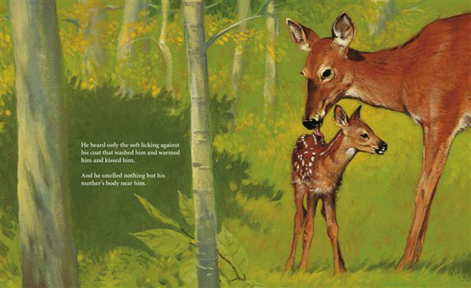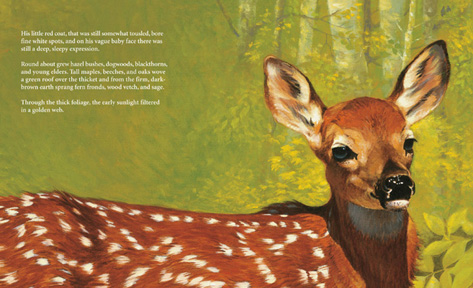 Back to Books
Back Home
email:robbyn@myfrontiermail.com