T is for Titanic:
A Titanic Alphabet
by Debbie and Michael Shoulders,
Illustrated by Gijsbert van Frankenhuyzen

At 11:40 p.m. on April 14, 1912, the fate of the world's most famous ship
was sealed when the lookout on the luxury liner, RMS Titanic, spotted an
iceberg in the ship's path in the North Atlantic. By 2:00 a.m., the ship
had started its slide into the frigid waters, carrying close to 1,500
people to a watery grave. Young readers get a "you-are-there" view to
one of the world's greatest disaster stories.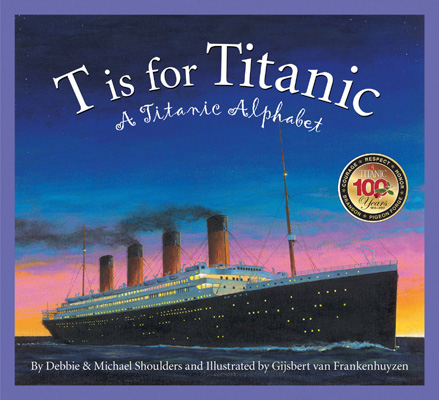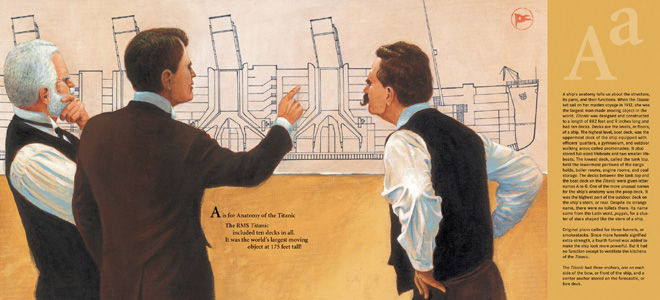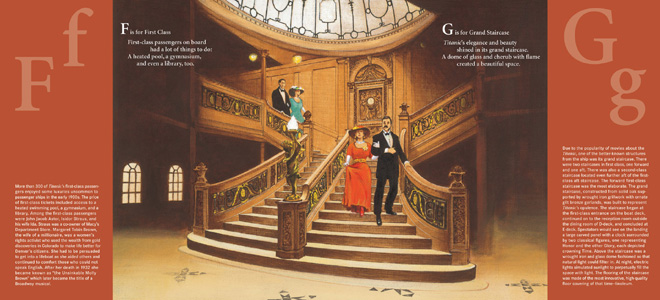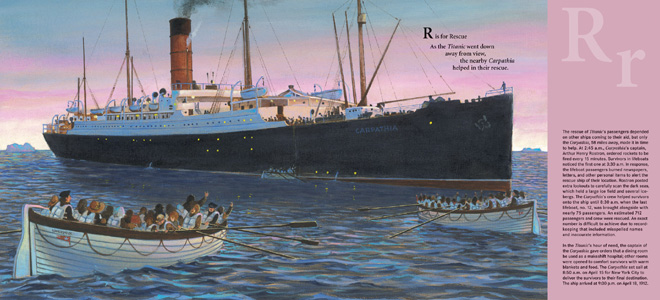 Back to Books
Back Home
email:robbyn@myfrontiermail.com